Consider Your Next Call to One of

our Dedicated Sponsors!
UCHealth Yampa Valley Medical Center is excited to partner with Steamboat Tennis & Pickleball as a platinum-level sponsor. Health and wellness is important at every stage of life and can be fostered on the court. Whether it's your first time picking up a racket or you play competitively, UCHealth has the medical care and rehabilitation staff available to keep you active.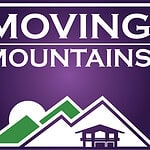 Moving Mountains specializes in luxury property management and vacation home rentals in Steamboat Springs, Vail, Beaver Creek, and Breckenridge, CO. Founded in 1997 by Robin & Heather Craigen the company focuses on providing ultimate vacation experiences in high-quality vacation homes. The company currently manages over 200 luxury homes and residences and offers guests a comprehensive range of vacation planning services for complete vacation customization, including catering, grocery stocking, ground transportation, activities, and restaurant recommendations.

The Steamboat Orthopaedic & Spine Institute (SOSI) is enthusiastic to partner with Steamboat Tennis & Pickleball as an Indoor Court Sponsor for the new pickleball complex. As advocates of lifelong activity as a key to longevity and health, we are very supportive of pickleball as a community-oriented sport that all ages can enjoy year-round.
Located just a half mile from the Tennis and Pickleball center, in the Wildhorse Marketplace, SOSI is a state-of-the-art clinic and ambulatory surgery center, with eleven fellowship-trained physicians and surgeons providing world-class expertise in all areas of orthopaedic care. We look forward to getting to know the pickleball and tennis community and invite you to call for a consultation if we can be of service.
Call 970.875.3015 to set up a consultation today.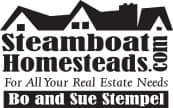 Thank you, Bo and Sue Stempel! Your sponsorship of the Alpine Bank NTRP Tennis Tournament and your facility sponsorship are so important to the vitality of the Steamboat Tennis and Pickleball Center. Call Bo or Sue for your real estate needs. Learn more with Bo and Sue's video.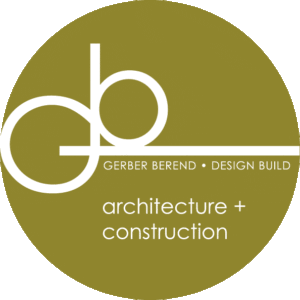 Gerber Berend Design Build (GBDB) promises a design build experience that offers efficiency and precision through outstanding communication and collaboration. This synthesis results in unparalleled value and a rewarding experience. We look forward to working with you to bring your vision to life.
GBDB is proud to sponsor Steamboat Tennis and Pickleball Center as we feel that it is a beautiful facility for the Steamboat Springs Community, a great place to connect, and a wonderful way to improve the lives of those that live here!
The Steamboat Holiday Inn features 117 rooms & suites with comfortable bedding, modern décor, a fridge, microwave, free Wi-Fi and HBO in every room. Our staff's genuine friendliness and many on-site comforts will assure a relaxing and memorable visit. Rex's American Grill & Bar, recognized for outstanding cuisine and services, offers breakfast, lunch and dinner, with a very popular happy hour in the sports bar. Stop by and say hello to Scott Marr, our owner, or Andy Wallace, our General Manager and let us show you true Yampa Valley Hospitality that has made the Holiday Inn place to stay. Any time of year is the perfect time to visit Steamboat and enjoy year-round Tennis and Pickleball. See you soon!
For more information, visit the Holiday Inn Steamboat Springs's website or give us a call 970-879-2250!
Thank you,
SteamboatStorage.com
and
Central Park Managemen
t for becoming our latest sponsor of the Tennis Center at Steamboat Springs! We encourage our patrons to rely on Steamboat Storage for all your storage needs!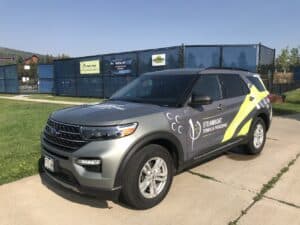 Steamboat Motors
is an awesome place to find the car of your dreams. See the gorgeous new Explorer that we have leased from our new sponsors. Please think of Steamboat Motors when you are purchasing or leasing your next vehicle.
Fellow tennis player, Dr. Richard Witty at Steamboat Advanced Dentistry and Implant Center, is offering tennis and pickleball players free whitening when you schedule a comprehensive exam and x-ray. Dr. Witty and his wife Jaime have call Steamboat their home for over 2 years. With their two dogs, Monty and Millie, they love exploring the beautiful outdoors of Steamboat. Dr. Witty uses the latest dental laser technology to make your visit more comfortable and quicker. He provides services ranging from cosmetic dentistry to root canals and implants. Call Dr. Witty at 970-871-4611.